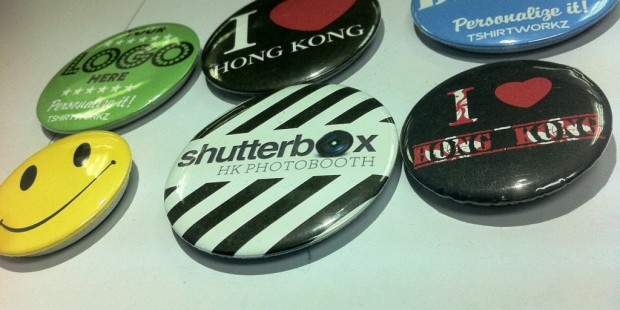 In the corporate world, the value of badges are pertinent, especially if the size of the organization is large. It may not be possible for an employer to remember the names of every employee but the badge can help in such an circumstance. The moment the employer see the name of the employee engraved on the badge and communicate by addressing the name, the interaction becomes more valuable. The employee receives the acknowledgment and feels important. Hence, a personalized badge is significant not only in the corporate sector, but it also plays a bonding role among people by uniting them on same ideas.
At Office
Don't you think it is an embarrassing moment that you are talking to someone in your office but you do not know his or her name? Badges with the name and designation engraved on it can easily solve this problem. You can read the designation of the employee and interact accordingly. Even when a customer turns up and look for an employee, the badges help in identifying the worker without much trouble. Moreover, personalized badge can even promote the brand image of the company. From the point of security, badges are also important as it can clear off confusion inside the workplace and maintain a healthy atmosphere.
At Events
Personalized badges are even given away on special occasions like press conference, seminar or any other programs. Usually, these badges do not have the name of the participants but the name of the event is printed on it. The intention is to promote the event through the volunteers of the program. Apart from that, the personalized badge develops a strong team spirit. It encourages the volunteers by making them feel as the representative of the organization that hosts the event. The badge reminds of the responsibility assigned to them. It is a mark of trust that the host bestows on the volunteers to make the event a successful one.
With Motive
Have you seen people wearing badge or button with special engraved messages? For example, you will find messages like 'Save The Planet', 'World AIDS Day', 'No Child Labor' and so on. These badges are mostly informational, which intended to create awareness among people. You can even personalize one for your own, with your believe. Apart from the serious badges, you can customize buttons with funny or sarcastic quotes and even with images. Therefore, you can speak your motive with the personalized badges.
Whether it is about professionalism, fun or an emblem to create a team spirit, personalized badge can serve the purpose. It is an excellent cost effective advertising  tool. In a company, it helps in identification and also build an image of the organization, creating a friendly and approachable ambiance. You can share basic principles and communicate thoughts through these personalized badges. It does not matter whether you are opting for a printed or engraved badge, because the ultimate idea is to express your opinion.