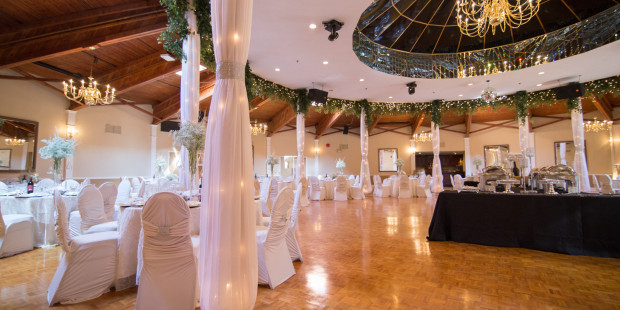 The wedding is definitely the most memorable and awaited day in any person's life, as it marks the beginning of a new chapter when you commit to devote your entire life to love and cherish your spouse. And what better way to make this event even more special, then choosing a perfect wedding venue in London for your wedding celebrations..
Every person wants his wedding to be the most special day of his life and you can ensure that it remains so, by making a well informed decision while finding the banquet for your wedding. The research for a banquet should start considerable time before the set wedding date, as there are plenty of other things that require your attention and in the end you might not be left with enough time to finalize a good venue. So start early and make this task easier with the tips mentioned below.
You can start your search by asking for references from your friends and family members who have recently been married. You can consider the banquets where they held their wedding receptions. It is a great way to know everything about the venue, including the price, behavior of staff and also the level of service provided there. From their first hand experience you can get some valuable tips which will definitely make your search easier.
Your next consideration should be the size of the banquet and it will depend on the kind of wedding you are planning to have. Some couples wish for a small and intimate family affair, with only their close friends and relatives, while others prefer to have a lavish wedding with plenty of guests. So determine the number of guests and then accordingly choose a place which can accommodate enough people. Also, as the wedding celebrations involve a lot of dance and celebrations, so there should be sufficient room for guests to enjoy without feeling cramped.
The next important tip is to consider the location of the banquet. If you have always dreamed of a royal wedding, then choose a place which is located in the countryside with enough green open spaces around. However, if you want a more intimate setting then you can go for a good hotel, which might be located in the city. Whichever location you choose, make sure it is easily accessible and has many transport options for making it easier for your guests to reach.
Once you have short listed a few places, spend time assessing the facilities that they provide. The facilities can include decorations, chairs and tables, DJ and catering services. Many good banquets offers all these facilities, which is certainly a better option for the couple as they will not be required to arrange them separately. Although you might have to pay a little extra, but it will definitely prove to be a convenient option.
If you want your wedding celebrations to be really memorable, then consider the amazing banqueting suites in London, as these places are sure to offer a luxuriant setting and joyous ambiance to add to the beauty of your special day.