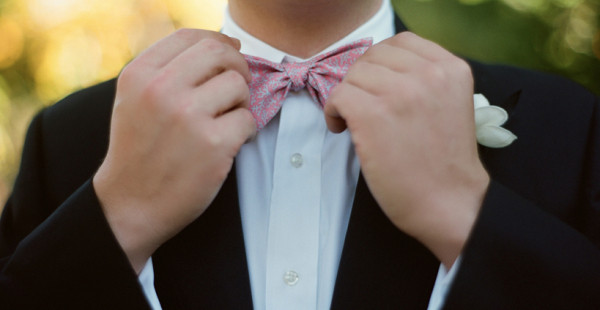 The perfect accompaniment to any black tie suit is the bow tie. It looks classy and elegant, as long as you choose the right design and colour, and with a selection of many silk bow ties from Austin Reed you can enjoy a great quality and good looking accessory to complete your black tie suit. The bow tie is formal but it can also be fun thanks to this variety that exists although you should consider the type of event you are attending before opting for some of the more colourful and interesting designs.
For a true black tie ensemble you should choose a black tuxedo, white dress shirt, black shoes, and a black bow tie. In these cases the bow tie fabric should match the lapels of the tuxedo so sateen lapels would be matched with a black sateen bow tie.
The bow tie is a symbol of fashion and style. As well as black bow ties for very formal events, you can find more colourful and fun designs. Opt for fabrics like velvet and even choose designs like a purple floral design or a spotted bow tie. Do make sure that the pattern is in keeping with the rest of your outfit otherwise the bow tie will look out of place.